---

Class of the Month!
June is almost here and to welcome in the first month of summer 2016 we are pleased to announce Total Combat as the Class of the Month.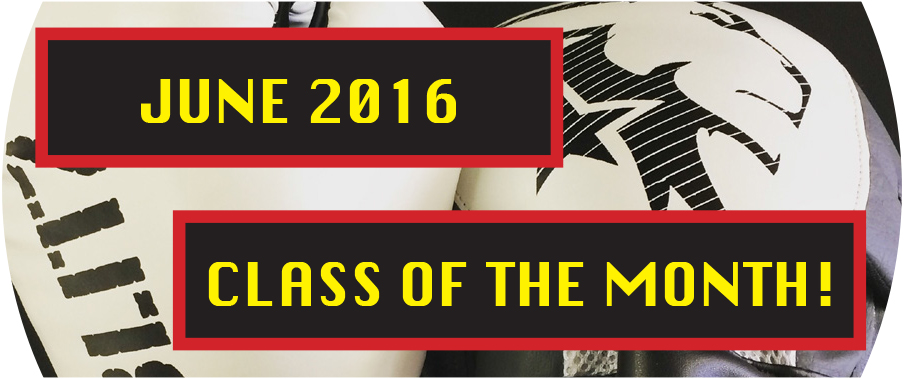 ---
Most Improved Member Winner - Joe
This month we have a new Most Improved Member and our first ever male winner, Well done Joe!
From the very first session Joe attended he has shown an incredible focus and skill set and has only got better and better. Enjoy your award.
Well done!


---
Most Improved Member Winner - Toni
Its that time once more when we nominate our Most Improved Member, Well done Toni. Showing strength all the way through every session she attends and demonstrates high intensity and never gives up. Well done Toni, keep up the high standard.


---
Most Improved Member Winner - Charlotte Casey
Every month we nominate a Most Improved Member and this month we are proud to announce Charlotte Casey as our winner!
Charlotte has improved by a country mile, always pushing herself and asking for more. Charlotte has truly become a GPT Warrior.



---
Most Improved Member Winner - Chris
Were in the new year and we welcome the first Most Improved Winner of 2016. Christine has been with us since June and has shown massive improvement, Great effort every week and working harder with each session. Well done Christine.
---
New Location Coming Soon!
We are pleased to announce a new Location will be coming soon. With 2016 now in full swing it is time to turn it up a notch so we can continue to deliver more and more of our unique training regimes that are exclusive to GPT Fitness.

Happy New Year!
It's here, the start of something new. Get your New Year off to winning ways and make this your year to achieve.


---
Most Improved Member!
Connie
It is that time again when we nominate a Most Improved Member. Congratulations to Connie who won Most Improved Member of December 2015. Very hard work and well deserved. Connie started with already a very good fitness level and now has become stronger and faster.


---
First ever winners!
Georgie and Karen
Every month we will be nominating a lucky winner of 'Most Improved Member'. As it is the first ever month we are doing this then we thought it be a good idea to nominate two members.
Congratulations to Georgie and Karen. Both members started with hardly no experience and in just a few short months have improved immensely. Now both members are two very experienced Warriors.